CNC Routing
Polycarbonate CNC routing is a very popular step after processing polycarbonate sheets. CNC routing is more accurate than any other way of cutting, the tolerance for errors can be controlled within 0.05mm. Many process such as: cutting, engraving, drilling, milling, and trimming can be achieved with a CNC machine. We can handle a wide variety of materials, such as polycarbonate, acrylic, HDPE, PP, and etc.
Polycarbonate is a clear, strong, and stiff thermoplastic material with very high impact resistance. Its outstanding toughness and optical clarity make polycarbonate ideal for applications such as machine hoods, signage, window, or door glazing, face shields/visors, skylights, and POP displays. Polycarbonate sheets or rods are easy to machine and have excellent dimensional stability.
Excelite has 16 CNC Routers and 6 CNC Machining Centers, which can be used for processes such as cutting, trimming, or shaping all of our plastic materials, our most popular types are polycarbonate sheets and acrylic sheets.
The only thing you need to do is send us your drawing or idea. We will handle the rest.
Polycarbonate parts
Our CNC routing center can control the tolerance between 0.05mm which makes your plastic parts more accurate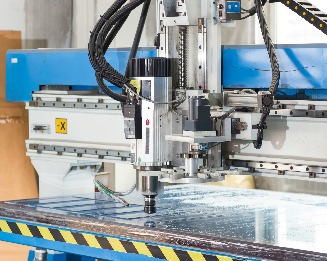 CNC Routing Machine
Our CNC routing machine has more automation and efficiency, we use less labour than before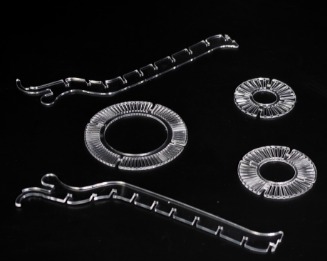 Plastic parts
We can make various type  of plastic materials with different drawing

Why Choose Excelite For Your Projects
Excelite has over 15 years experience on polycarbonate and acrylic fabrications,we will provide you best manufacturing solutions for all your polycarbonate or acrylic made products,just send us your drawing or give us your idea,we will make it for you !
In house Design and Tooling,Value added service
We can make tolerances as close as +/-.005"
OEM and ODM Both available,Just send us CAD drawing
 ISO 9001:2008 Certified Company
polycarbonate and acrylic sheet Material direct manufacturer
Request a Quick Quote Now