Thermoforming
Polycarbonate thermoforming is popular in some industries, such as polycarbonate dome skylights, motorcycle window shields, helmets, etc. There are different thermoforming methods for polycarbonate sheets, such as drape forming the polycarbonate sheets, heat forming polycarbonate sheets, vacuum form polycarbonate sheets, as well as different applications and products we use in different kinds of processing. Excelite polycarbonate sheets can be thermoformed on standard equipment.
Vacuum forming and drape forming are the most popular and common processes. When comparing thermoforming polycarbonate sheets and acrylic sheets, acrylic sheets are easier to control during thermoforming.  The process is widely used in many applications, such as skylight domes, machine covers, helmets, etc. The polycarbonate sheets must be thoroughly dried because polycarbonate water absorption is 3‰, it will cause bubbles if it hasn't been enough.
However, one thing is very important, raising the temperature of the polycarbonate sheet will make it flexible, but the hard coating is not flexible, heat may cause the hard coating to crack during thermoforming process. Ask the Excelite team for a special hard coating if you want to have your sheet thermoformed.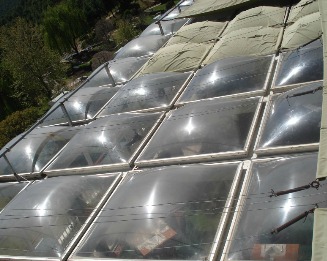 Polycarbonate Thermoformed Skylight
Skylight is a perfect solution for daylighting system, it's an eco-friendly product.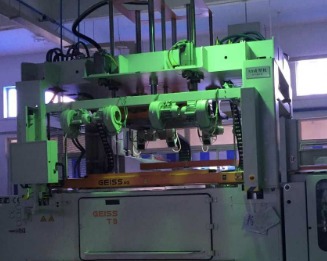 Thermoforming Machine
Our thermoforming machines are imported from USA, we use IR heating oven to heat the polycarbonate sheets.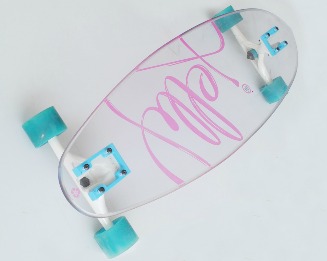 Drape Thermoformed Skateboard
Skateboards are made by drape thermoforming,they have a perfect curve which make them stronger and flexible.

Why Choose Excelite For Your Plastic Parts Fabrication
Excelite has over 15 years experience on polycarbonate and acrylic fabrications,we will provide you best manufacturing solutions for all your polycarbonate or acrylic made products,just send us your drawing or give us your idea,we will make it for you !
In house Design and Tooling,Value added service
We can make tolerances as close as +/-.005"
OEM and ODM Both available,Just send us CAD drawing
 ISO 9001:2008 Certified Company
polycarbonate and acrylic sheet Material direct manufacturer
Request a Quick Quote Now