Printing on Polycarbonate and Acrylic Sheets
Polycarbonate printing or acrylic printing is normally one of the necessary steps during the processing of a polycarbonate sheet. We have digital printing and silk screen printing. Silk screen printing is a very fast, popular, and economic way for decorating the plastic sheet's surface.
After printing, the polycarbonate sheets can be bent, thermoformed, or hard coated after silk screen printing. Polycarbonate sheets have excellent ink adhesive characteristics, and require no pretreatment to the surface. Excelite has two automatic screen printing machines, which can print more than 5000 sheets per day.
Polycarbonate screen-printing and acrylic printing are widely used in the signage industry, also for sports equipment, such as skateboards, decks, swings, and basketball backboards.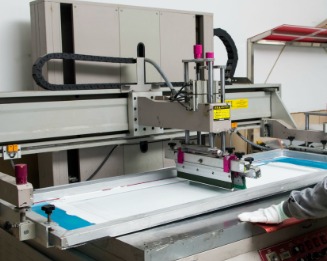 Printing Machine
Our silk screen printing machine is automatic which makes the print more effiecient and beautiful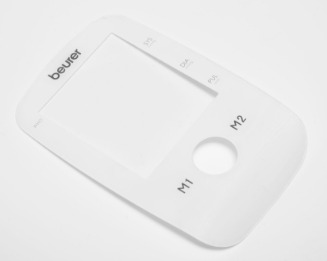 Touch Panel Printing
We can make all kinds of touch panels, instrument screen panels and so on.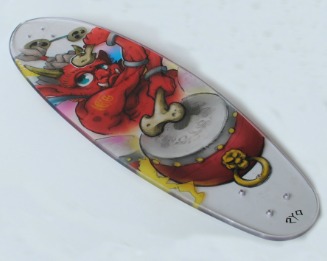 Skateboard Deck
This skateboard deck was cut by CNC routing first, then trim the edge, then print, and do drape thermoforming finally.

Why Choose Excelite For Your Plastic Parts Fabrication
Excelite has over 15 years experience on polycarbonate and acrylic fabrications,we will provide you best manufacturing solutions for all your polycarbonate or acrylic made products,just send us your drawing or give us your idea,we will make it for you !
In house Design and Tooling,Value added service
We can make tolerances as close as +/-.005"
OEM and ODM Both available,Just send us CAD drawing
 ISO 9001:2008 Certified Company
polycarbonate and acrylic sheet Material direct manufacturer
Request a Quick Quote Now