Clear Kayak Supplier to Support Your Business
If you're looking for clear kayak manufacturer, you are in the right place!
Excelite is a professional transparent kayak manufacturer in China, we supply different clear kayak for your fishing, travel or water fun.We have transparent kayak for one person kayak and two person kayak,3 person kayak. And both for kids kayak and adult kayak.
Excelite clear kayak is the best choice for fishing and water fun,you can see fishes clearly underwater through your clear kayak.Every Excelite clear kayak with a lot of options on kayak paddle color, kayak motor,seat material and color,air color and types.
Excelite clear kayak is made of 6-8 mm thick durable, solid and fully transparent polycarbonate sheet, polycarbonate kayak quality is much better than the acrylic or inflatable kayak.
You will get the best importing price from Excelite and we will provide you full support on your clear kayak.
Excelite Polycarbonate Clear Kayak Features
Totally Clear
Fully Transparent Hull Kayak - See through all the underwater world!
Solid Material
Made of 100% new virgin Bayer Polycarbonate Sheet, Solid, durable, highly-impact.
Light Weight
Polycarbonate is just 1/3 weighted of acrylic of 1/6 weighted of glass. This sit on top Kayak is just 28 KG totally
High Quality Material to Manufacture the Clear Kayak
Polycarbonate Hull: Up to 85%-91% light transmittance, ensure perfect transparency of the Kayak.
Balance Bar: Fiberglass molded, light, flexible and solid
Kayak Paddle: Colorful clear, made from 100% new polycarbonate
Aluminum Frame: Silver 2 mm thick 6060 Aluminum tube
Hardware: Marine grade corrosion-resistant alloy with coating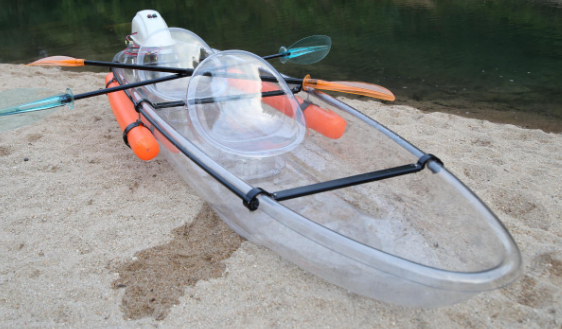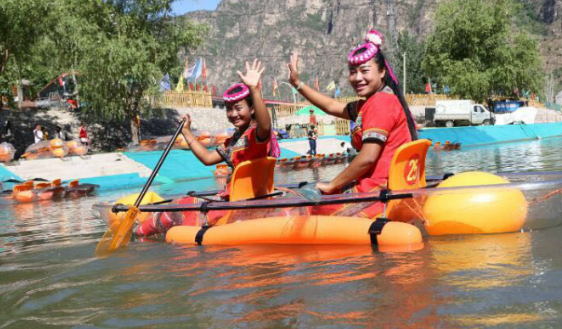 Got experience on Polycarbonate panel for over 15 years, Excelite has engaged in Clear Kayak for 5 years, leading the clear kayak manufacturing in China, and even in the world
Times of testing and updating, the latest styles have overcome all the quality problems and have a lifespan of 5 years.
Sufficient stock of raw material and our fully occupied factory can guarantee the short lead time and attentive sales service.
Excelite has helped agents to promote this clear KAYAK to their own market and maybe it also works for you!
What Client Say About Excelite Transparent Kayak
"My first time to experience such a beautiful and attractive KAYAK! I ordered 50 pcs at once and update 50% of the inflatable kayak in my rental business! Now I got hundreds of call everyday to inquire this clear Kayak!"
Asa Pelman

"I firstly bought 20 pcs for my holiday development aside the sea, and found it helped to increase my business 10% in the summer, so I place the second order one month later."
Barry Crow

"I tried to sell this clear Kayaks with the traditional canoe together, and found they were so buzzworthy! And the supplier always support with attentive after service!"
Richard