Polycarbonate and Acrylic Bonding
Polycarbonate bonding is necessary in some cases. It normally requires that the joint much be clean and smooth. Polycarbonate bonding is different than acrylic bonding, Because it requires special chemicals. Polycarbonate is a very tough industrial thermoplastic, with outstanding transparency to visible light. Different than other thermoplastics, polycarbonate is capable of undergoing large deformations without cracking or breaking.
Luckily, polycarbonate is a relatively easy plastic to bond or glue; either to itself or to other materials, and there are glues available for most applications. Of course, the choice of adhesive depends on the application. Typically, adhesives or sealants for use on polycarbonate must be clear, in order to maintain optical clarity. Excelite's bonding process is always completed with CNC routing, milling, bending, printing, and other after plastic machining.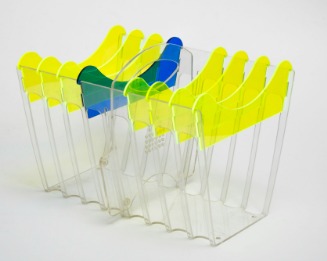 Assembled Brochure Holder
Brochure holder can be made of Acrylic sheet or polycarbonate sheet, we can design for you or you send us your design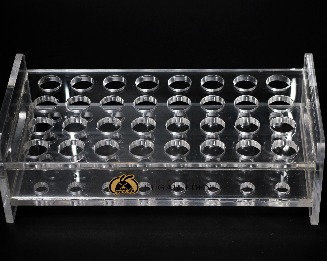 Test Tube Rack
Made of Acrylic sheet, Laser cutting, and bonding together, we can customize all kinds of test tube racks for you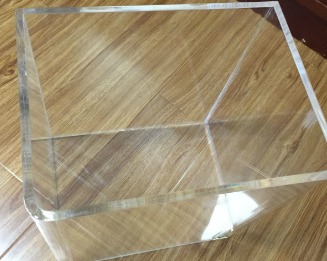 Aquarium
Fish tank/aquarium is normally made of Acrylic sheet, it was bent, and assembled on the bottom, then need to be polished on the edge to make it more beautiful

Why Choose Excelite For Your Plastic Parts Fabrication
Excelite has over 15 years experience on polycarbonate and acrylic fabrications,we will provide you best manufacturing solutions for all your polycarbonate or acrylic made products,just send us your drawing or give us your idea,we will make it for you !
In house Design and Tooling,Value added service
We can make tolerances as close as +/-.005"
OEM and ODM Both available,Just send us CAD drawing
 ISO 9001:2008 Certified Company
polycarbonate and acrylic sheet Material direct manufacturer
Request a Quick Quote Now